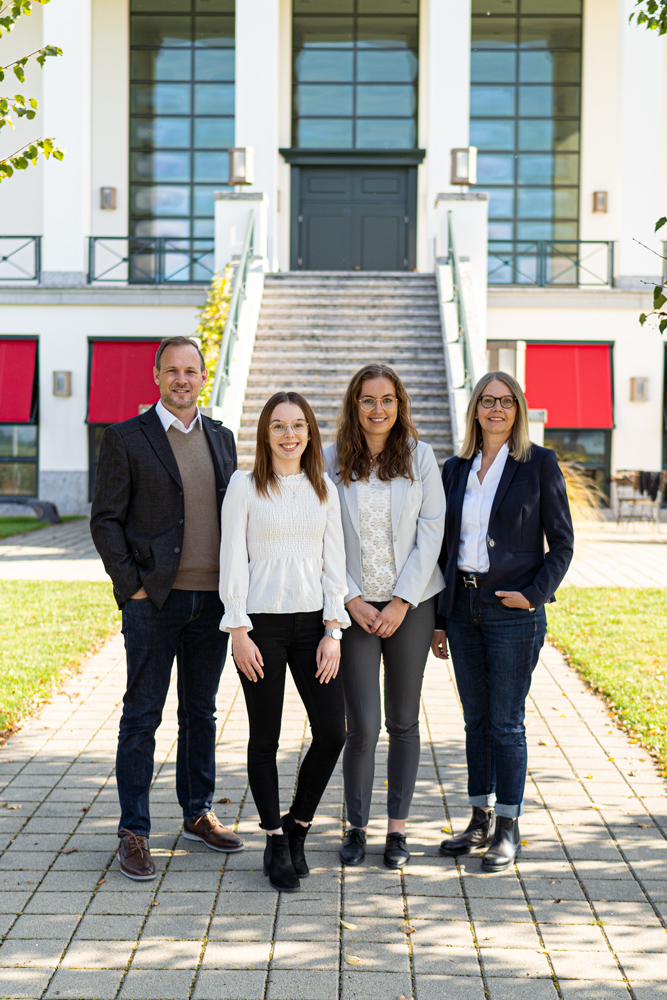 WHAT IS BEHIND OUR FAÇADE?
Architects and planners appreciate the versatility and reliability of RAICO solutions, which offer innovative facade, window and door systems that turn functional building fronts into sophisticated architecture.
Just like these perfectly coordinated systems, the RAICO team is also a well-oiled machine consisting of several key components: motivated and committed employees, an exceptional team spirit, a sense of togetherness, knowledge and experience.
The different personalities and talents lend RAICO its unique profile, churning out solutions that can give buildings all over the world an individual face.
We are looking for positive people who stand for something and speak openly, who are problem solvers and go-getters because they like how they can contribute their strengths and grow over the years without having to bend over backwards.
We can offer you a great team, attractive social benefits, and a wide variety of tasks. You will be able to assume responsibility within a short amount of time and choose from an extensive range of further training opportunities.
If you are interested in one of our vacancies, please send us your application, preferably by email, stating your earliest start date and salary expectations. We look forward to receiving it.
RAICO Bautechnik GmbH
Mr. Gerald Mößmer | Gewerbegebiet Nord 2 | 87772 Pfaffenhausen
Phone: +49 8265 911 0 | Email: hr@raico.com
Open positions
Unsolicited job application
Can't find anything you like? Impress us with a convincing unsolicited application letter.